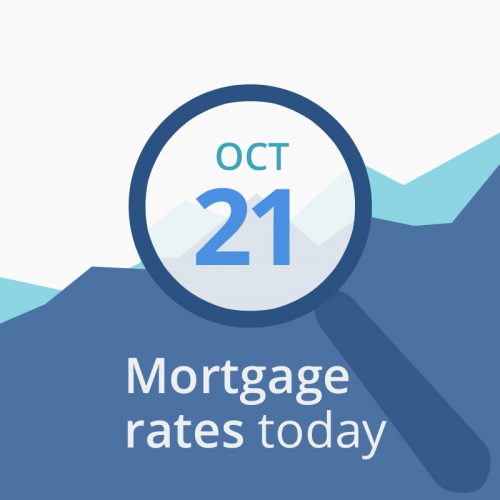 What's driving mortgage rates today?
Average mortgage rates inched up on Friday, though only by the smallest measurable amount. That was in line with our prediction. Yes, they currently look a little high compared to the last month's levels. But they're exceptionally low compared to almost any other period.
Markets kicked off the week in ways that are unfriendly to mortgage rates. Investors this morning were cheered by remarks out of Beijing over the weekend concerning the prospects for a US-China trade deal. They're also hopeful about some corporate results out today. Things could change if the British parliament either blocks the current proposals for a Brexit deal or passes them.
But, for now, mortgage rates today look likely to rise today. However, as always, events (and especially ones emanating from London, England) might overtake that prediction.
Program
Rate
APR*
Change
Conventional 30 yr Fixed
3.913
3.913
Unchanged
Conventional 15 yr Fixed
3.583
3.583
Unchanged
Conventional 5 yr ARM
4.438
4.3
Unchanged
30 year fixed FHA
3.292
4.276
Unchanged
15 year fixed FHA
3.292
4.24
Unchanged
5 year ARM FHA
3.458
4.563
Unchanged
30 year fixed VA
3.333
3.503
Unchanged
15 year fixed VA
3.208
3.517
Unchanged
5 year ARM VA
3.458
3.755
Unchanged
Your rate might be different. Click here for a personalized rate quote. See our rate assumptions here.
» MORE: Check Today's Rates from Top Lenders (October 21, 2019)
About the…